Mini Whitlox Wood-Fired Blacksmith Forge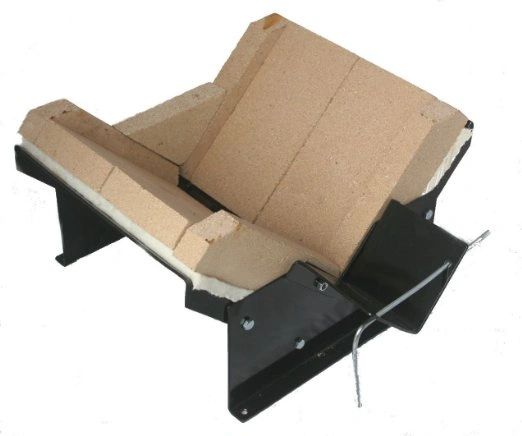 Mini Whitlox Wood-Fired Blacksmith Forge
Printable Assembly Instructions
ALL FORGE ORDERS SHIP FREE!! No tax, no additional shipping, the price you see is what you pay.

The MINI Wood-Fired Forge—a heavy duty forge at a lightweight price!
Whitlox Homestead created the Mini Forge to answer the need for an inexpensive forge for beginners or for smiths who take their set up to events and want something more mobile. Like the fullsize Whitlox Wood-Fired Forge, the MINI is constructed of 11 gauge steel, lined with kaowool and firebricks to keep heat in and preserve the steel. The compact size (16"x16"x9") is ideal for many projects. The inside length of the firebed is 9". 
The trench shape focuses the charcoal--and the heat--at the draft line. The draft is delivered through a simple non-adjustable vented tube.
Customization options:
Add a hood for just $87!
You can order the Mini Wood-Fired forge with a stand (26" high) or without.  
You can choose either of two blowers to go with your Mini:  a light duty electric fan (50 cfm) with a stomp switch that latches on/off, or the Cast Aluminum hand-crank blower.  Either of them will come with a mounting bracket, duct and hardware when ordered with the forge from this page. 
The Mini is designed to pack in a flat rate Priority USPS box to keep the overall price as low as possible. Assembly required. Free shipping!
Reviews
Featured Products