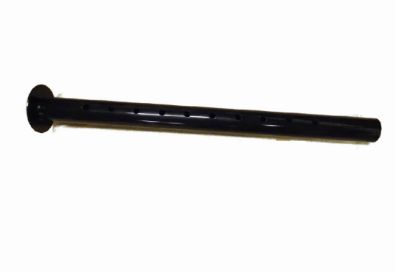 Adjustable Draft Tube
Our innovative tube-within-a-tube adjustable tuyere. Two steel tubes fit one within the other. The inner tube has slits of progressively longer lengths and is welded to a dial that acts as a grip. The outer tube has 1/2" holes down the length. When the slits on the inner tube are turned to line up with the holes, the air is opened one hole at a time.
We offer this to use in your own DIY forge project, or as spare parts for your Whitlox Wood-Fired Forge. It is already included with any Fullsize Forge.
Reviews
Featured Products