Nimba Gladiator Anvil - 450 lbs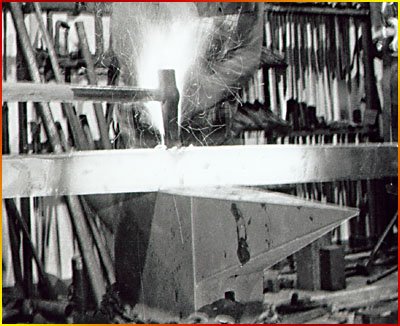 Nimba Gladiator Anvil - 450 lbs
NOTE: Free shipping does not apply to anvils. Please contact us with your zip code and we will let you know cost for shipping and expected delivery time.
Because of its size and weight, the Gladiator Anvil meets the needs of the most demanding blacksmithing applications. The Gladiator anvil's mass provides tremendous stability while its length from tip to tip represents the most functional of working surfaces. Pound for pound, this large-scale anvil is the best bargain.
8640 cast steel.
Each anvil individually dressed by Jim Garrett.
Heat-treated to 50-52 Rockwell.
GLADIATOR ANVIL SPECIFICATIONS
Tip to Tip Length: 39 inches / 99 cm.
Height: 13 inches / 33 cm.
Face Width: 7 inches / 17.8 cm.
Base Width: 10 inches / 25.4 cm.
Base Length: 15 inches / 38.1 cm.
Hardie Hole: 1 inch / 2.54 cm.
Pritchel Hole: 7/8 inch / 2.2 cm.
Weight: 450 lbs. / 204 kgs.
Guarantee: Lifetime
Reviews
Featured Products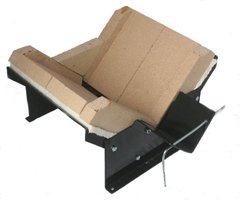 Mini Whitlox Wood-Fired Forge
$149.00