Nimba Centurion Anvil - 260 lbs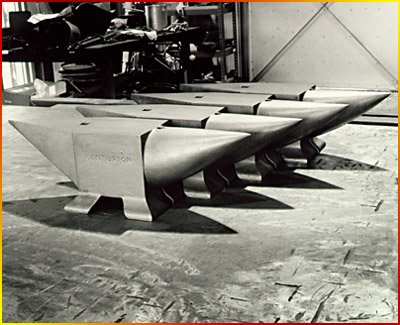 Nimba Centurion Anvil - 260 lbs
NOTE: Free shipping does not apply to anvils. Please contact us with your zip code and we will let you know cost for shipping and expected delivery time.

The Centurion anvil provides all-around superior working surface. Appropriate for the general blacksmith and the hobbyist alike, this size allows for mobility of anvil in the shop and is designed to be used both right side up and upside down as a bending swage. The broad face provides ample striking surface for one or more strikers and is excellent for working both bar and plate.
8640 cast steel.
Each anvil individually dressed by Jim Garrett.
Heat-treated to 50-52 Rockwell.
CENTURION ANVIL SPECIFICATIONS
Tip to Tip Length: 31 1/2 inches / 80 cm.
Height: 9 inches / 22.9 cm.
Face Width : 7 inches / 17.8 cm.
Base Width : 9 3/4 inches / 24.8 cm.
Base Length: 11 inch / 27.94 cm.
Hardie Hole: 1 inch / 2.54 cm.
Pritchel Hole: 7/8 inch / 2.2 cm.
Weight: 260 lbs. / 118 kgs.
Guarantee: Lifetime
Made in U.S.A.
Reviews
Featured Products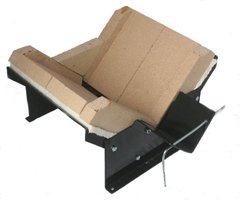 Mini Whitlox Wood-Fired Forge
$149.00